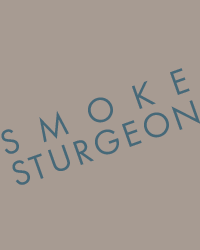 Smoke Sturgeon: Stage Reading
When
Occurs on Friday September 24 2021
Approximate running time: 1 hour
Venue
Event Notes
×
Smoke Sturgeon: Stage Reading, written and presented by Solomon Goudsward on Friday, September 24th at 7pm.
This staged reading is the debut of a play set in Prince George and written and directed by Prince George's own Solomon Goudsward. Smoke Sturgeon is a philosophical comedy about a philosophical drama based on a melancholic poet's search for meaning and clarity amidst the hazy landscapes of the self and the industrial urban North. That being said, it's actually pretty entertaining. Taking on spirituality and Shakespeare with an absurdist wit, Smoke Sturgeon is a postmodern delight for the tortured artist in us all.
*In compliance with the current mandates from the Provincial Health Office, all guests age 12 and up are required to present proof of vaccination along with one piece of government-issued ID in order to attend this event.