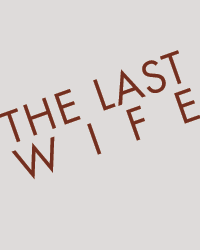 The Last Wife: Stage Reading
When
Occurs on Friday January 22 2021
Approximate running time: 2 hours
Venue
Event Notes
×
A Stage Reading of The Last Wife by Kate Hennig, presented by Melissa Glover.
A contemporary retelling of the compelling relationship between Katherine Parr and Henry VIII, The Last Wife is a funny, powerful examination of patriarchy, sexual politics, and women's rights. Katherine Parr is smart, confident, and passionate: a rising star in a world of intense competition. But her obligatory marriage to Henry is rife with the threat of violence and the lure of deceit; her secret liasons with Thom, her husband's former brother-in-law, could send her to an early grave; and her devotion to the education and equal rights of Henry's daughters is putting an even bigger strain on her marriage. Does Kate risk her life to gain authority in both her relationship and her political career? Which love will she be led to if she follows her heart? And what kind of future is there for her children if she makes a crucial mistake?
Doors will open at 6:15pm, the Reading will begin at 7:00pm. Patrons will be seated by an usher upon arrival to ensure proper social distancing.
Safety is our top priority, please contact 250-563-6969X304 or boxoffice@theatrenorthwest.com if you have any questions, concerns, or would like a copy of our safety protocols.