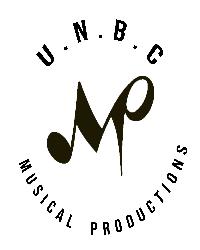 25th Annual Putnam County Spelling Bee!
When
Runs from Thursday March 12 2020 to Sunday March 22 2020
Approximate running time: 2 hours
Venue
Event Notes
×
From the group that brought you "Avenue Q," "The Addams Family," and "Dirty Rotten Scoundrels" comes a comedic musical that follows an eclectic group of six mid-pubescents (played by enthusiastic adults) who vie for the spelling championship of a lifetime. While candidly disclosing hilarious and touching stories from their home lives, the tweens spell their way through a series of (potentially made up) words, hoping never to hear the soul-crushing, pout-inducing, life un-affirming "ding" of the bell that signals a spelling mistake. Six spellers enter; one speller leaves! At least the losers get a juice box!
A riotious ride, complete with audience participation, The 25th Annual Putnam County Spelling Bee is a delightful den of comedic genius! (Rated PG 13 for mature content)
If you have any questions about this event please email unbcmusical@gmail.com